If your advertising goes unnoticed everything else is academic – William Bernbach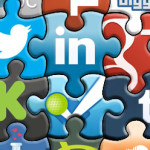 Thank you for taking an interest in the 15 minute consultation.
I am the website wizard of oz and I am looking forward having a chat with you.
To prepare for the chat it would be fantastic if you can write down:
What you major challenge is at the moment,
what you tried but didnt work,
what you would like to achieve.
I can help you with:
All matters website related (create, update, maintain, redesign, extend etc.)
All matters Social Media related (create profiles, update/maintain, run ad campaigns etc.)
All matters to do with training (create group training, one-on-one training, presentations)